Archive for March, 2014
Sunday, March 16th, 2014
I've always photographed signs.  Iconic, ironic, unusual, surprising – always interesting.  Here's a photo I took this weekend at the beach where they are working on a sand replenishment project: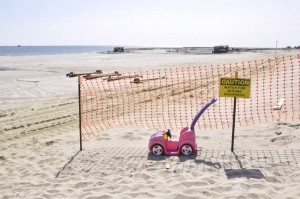 and here's a link to my new Changing Exhibition, Signs of the Time   www.ellengoodmanphotography.com/changing-exhibition
Please leave all comments regarding this photo or any of the photos in the Changing Exhibition below where it says "comments".  Thanks and enjoy!