Hope everyone had a great Thanksgiving.  I had a wonderful view of the parade from the roof of a building on the route, safely behind a waist high ledge.  These people were literally standing at the parapet.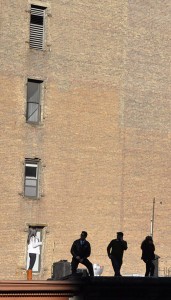 Here's what they're watching!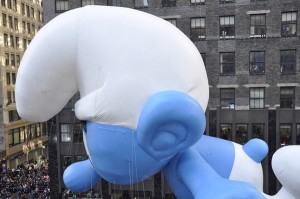 I've got many other great shots of the parade.  Let me know if you'd like to see more by commenting below.